Multi catch mouse trap, catches up to thirty mice without harm, supplied sigularly or discounted packs of two mouse traps and available in bulk packs of twelve traps.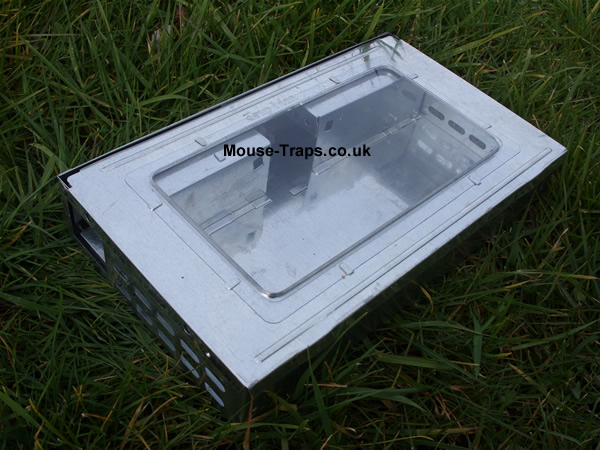 Easy to use with self setting mechanism with no set-up or assembly needed, just bait with chocolate.
For indoor and outdoor use, loft, attic, kitchen, garage, out-buildings
Easy to follow instructions supplied at the bottom of this page show baiting and setting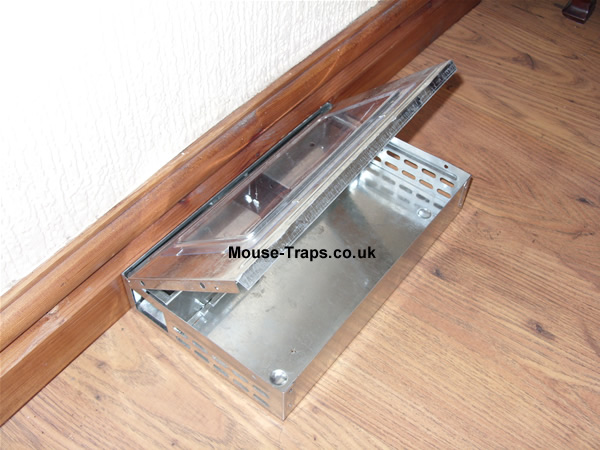 place the mouse trap against the skirting
warm a small block of chocolate on the radiator, stick the chocolate in the centre of the mouse trap.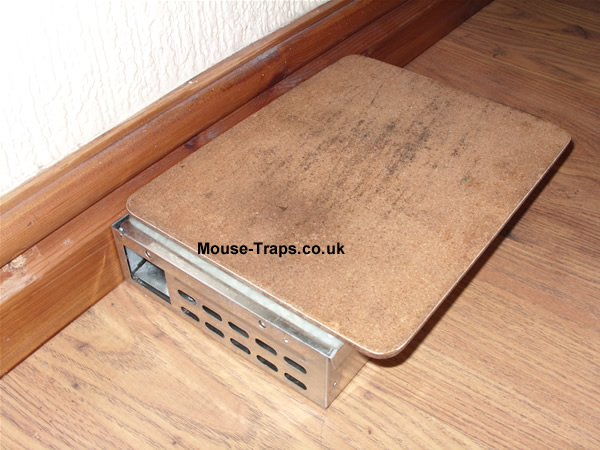 Cover the mouse trap with a bookor placemat to exclude the light.
Check the mouse trap in the morning and at least twice a day.
Don't leave mice in too long, remove them and re-bait the trap.
If no mice enter the mouse trap on the first night leave the trap baited and open until the mice find the bait, then re-bait and follow the setting instructions above again.
There are only three reasons why you don't catch mice in this trap.
1/ THERE ARE NO MICE ! could be a larger fury animal
2/ THERE ARE MORE TEMPTING PLACES TO EAT ! clear& clean the area of other food including other traps.
3/ YOU HAVE NOT FOLLOWED THE INSTRUCTIONS ABOVE.
Don't push your finger in the entrances they are NOT spring loaded & you WILL bend the ramp so that it will not work.
In cold weather place a cardboad toilet roll tube in the mouse trap so the mice can stay warm.
Back to live capture mouse traps